DAS Consulting Australia is introducing new simulation software that will dramatically improve staff training outcomes for those implementing SAP S/4 HANA Enterprise Resourcing Planning (ERP) solutions.
The selection of Baton Simulation's ERPsim™ and Digital Acceleration Solution (DAS) will allow for effective real-world staff training that focusses on realistic scenarios employees will actually encounter in their daily work.
DAS Consulting Australia's Founding Director, Mr Keith Johnson, who has over 26 years' experience in SAP projects across a range of industries, believes that bringing these solutions to Australia will provide a sovereign capability for improved success and better value to clients.
"ERPsim™ improves project outcomes by enabling the demonstration of ERP technology through gamification, allowing participants in small groups to manage a virtual organisation to experience what ERP can do for them.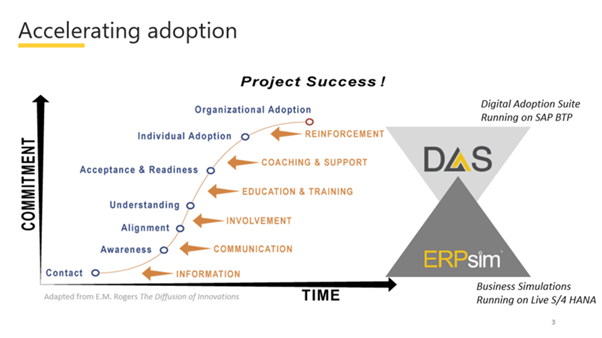 ---
"The Digital Acceleration Systems accelerates adult learning with fast installation that is rapidly scalable, supported by in-house user security and a reduced need for support," Mr Johnson said.
---
Baton Simulations' Chief Executive Officer, Mr Guy Couillard, believes the new system provides a valuable opportunity to iron out any bugs in the way an organisation understands and utilises SAP.
"As Baton's CEO, I'm delighted to be partnering with DAS Consulting Australia to introduce modern training in the form of collaborative simulations.
"We have a proven experience providing solutions for diverse industries and markets and bring a new approach to training and change management.
"Supported by academic research, our simulations will be able to support an innovative learning approach while bringing sovereign capability to Australia where our company was initially founded," Mr Couillard said.
Mr Keith Johnson

DAS Consulting Australia

Mr Guy Couillard

Baton Simulations